CUFFLEY 1st September, 2017
Lovely day at our first trial of the season, a 16 dog AV Novice Stake at Brook Farm Shoot, Cuffley BKPO Mr David Thomas.
Judges were Andrew Wright, John Keegan, Karen McCarthy and Stewart North.
The winner was Pieter Vivijs with Cool Face Arlet Star and second Sharon Dingle with Bellspaddle Jiffler. Guns Choice was Jane Fairclough's Stauntonvale Sangiovese at Jobeshill.
Lovely to see some very good goldens on the card and all gave a good account of themselves. Thanks everyone for the help on the day and for a happy sunny day.
Waiting for a run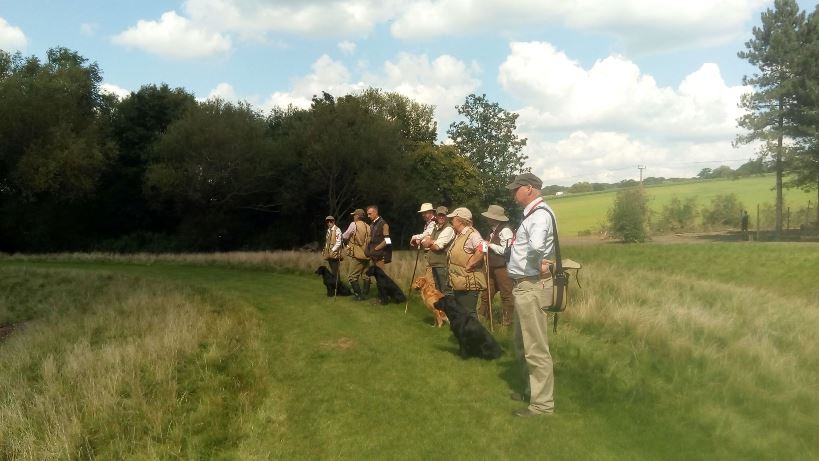 Waiting for the judges to find a bird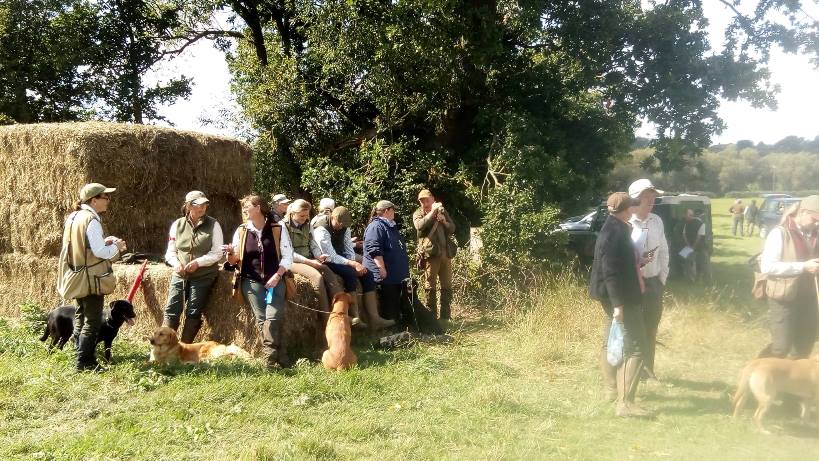 CHECKLEY 7th October, 2017
Many thanks to:
Ivor and Nick Beavis for a fabulous day.
Den Leonard and his team of guns, they did a fabulous job, bringing the birds down and being careful not to drop any over the dogs out working, thank you all for your generous support of our trial Den.
Judges, Keith Bellamy, Sheila Suzuki, Nicky Reynolds and Dawn Rose, thank you for all your hard work yesterday.
Derek, Linda Allen and Mike, Gloria and Lesley for your help.
Result was:
1st place Tim Merrill with Jenkmosside Ghyll of Banjak
2nd Place and Guns Choice Jennie Dimmock with Millerise Leo at Lyanmoreshot.
The Line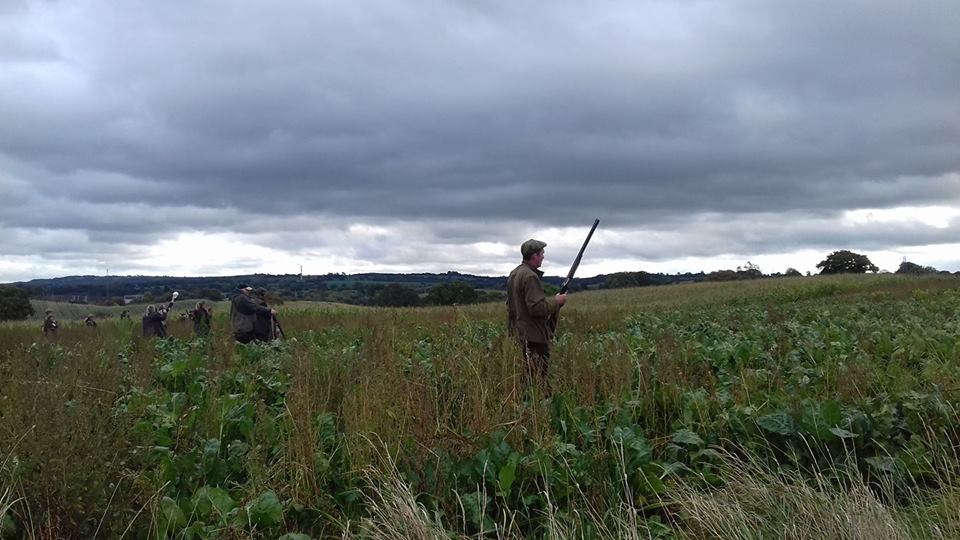 The Winners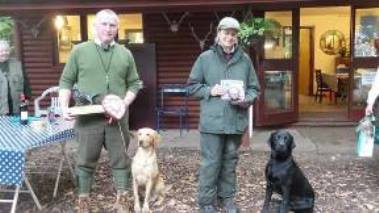 Den Leonard waiting patiently . . . and wondering if he was going to get wet!